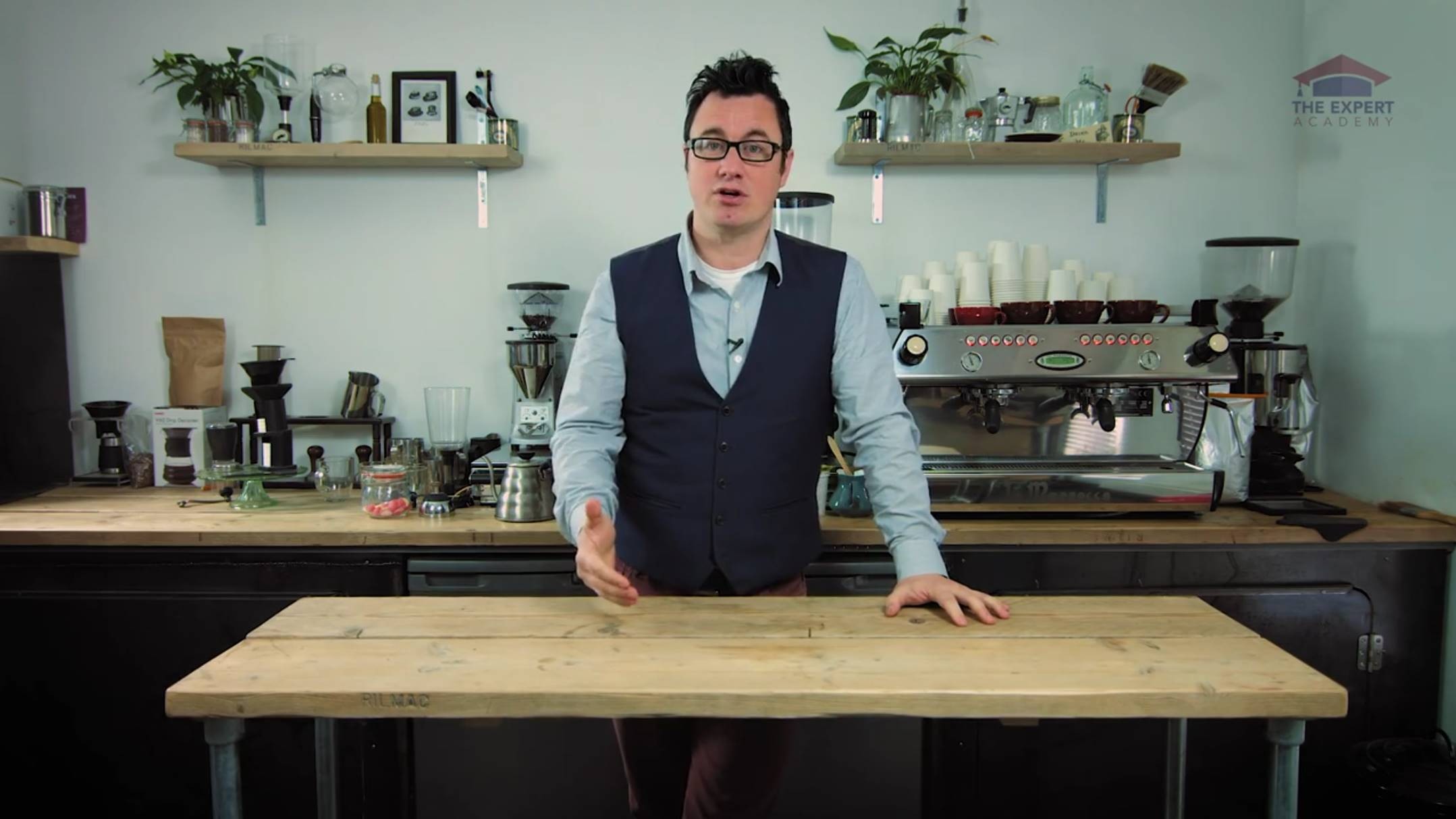 Filter, cafetiere, fresh brew – coffee for all occasions! Most of you probably own French press, so look out for my top tips for making a good French press coffee at the end of the blog. You'll learn one simple thing that I guarantee will get you more flavour.


A new coffee tip to try
One new thing you can try is drinking cold brew. I know, that may seem odd:
but if you are drinking wine and beer and spirits with ice then instead of a hot cup I like to swill a glass with a little bit of rum or whisky and then pour in a cold brew.
If you're feeling extra fancy, then freeze some coffee in ice cube trays, half full, then add milk on top and freeze which gives a fancy two tone ice cube to drop in a glass. You can always substitute the milk for Cream liquor.
I also need to tell you about the best cups of coffee I have had this year:


Let's start with espresso
Notable mentions go to
The second espresso I loved this year was on a trip to Florence where, just up the road from where Pinocchio was written, an old guy in his 70's churns out some of the best coffee in Italy.
I know, it's a cliche of the old Italian guy standing there serving the same espresso to his loyal customers by the hundred - but this guy was an artist. So swift and precise, I want him to enter the Italian barista championships… but maybe he needs the beard and tattoos first ;).


Filter has been a year of experiment
Once a month I have been to the Starbucks reserve in London and tried at least 4 different brew methods. I really want to like this place as (even though they are tax dodgers and over roast) it should force everyone to up their game. It's still a totally mixed bag and inconsistent. A bit frustrating, but with Timber Yard close by there's always a good brew there.
At the Host show in Milan I visited the International hub for coffee research and innovation and was blown away by what they were working on:
It was an Aladdin's cave of cutting edge coffee and I totally geeked out on a gorgeous Yellow Bourbon from Brazil.
Bizarrely the best coffee I have had all year was on Tuesday:

I was cupping some lovely Brazilians for our new capsule range next year and the merchant slipped in a very high grade Colombian Pacamera. I wasn't expecting it at all and I have to admit it was so good I felt like I had been hit with a stun gun. I cannot tell you how amazing this coffee was. I'd been trying some very, very good coffees, but this was just incredible. It's only available in a very small quantity, but I will be trying to get some of this next year.


Our year in coffee
It's been a very busy year for coffee and Halo:
We launched in February with our compostable capsule and things escalated quickly. It felt like we had tapped into a powerful zeitgeist. As more and more programmes highlighted plastic waste, I feel we are in an important position in the capsule market.
The British Coffee Association launched its sustainability committee which is fantastic and I'm delighted we have been able to help. It has quickly grown to over 12 members ranging from very big to small, all with an equal voice.
Finally,


Try my top tip for your coffee for the French Press/Cafétiere
This is a really easy way to make a great cup and all you have to do to get the most out of your coffee is:
Warm the press
Put the coffee in (coarse, not espresso grind)
Cover with a couple of inches of water, so it's all submerged, plus an inch! This will bring out the coffee's flavours and fruitiness.
Leave for a couple of minutes, then add the rest of the water
Give it a good stir after a couple of minutes
Plunge and serve
Enjoy!
Richard Hardwick
If you'd like to take Richard's entire course on Coffee, you can sign up here for a 50% off the RRP.